SEO Contract in Context fills a gap in the market for legal advice for small businesses using the internet for marketing. The current choices are either to consult specialist lawyers at hourly rates in excess of £250 per hour, buy a contract template, or do nothing. Most small businesses currently opt to do nothing, and do not take any independent advice at all when commissioning websites, or engaging internet marketing consultants, despite the fact that these transactions are complex and significant to the future success of their business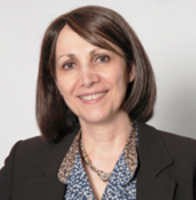 (View the original release at PRWeb) 29 January 2010 — Richard Susskind, in his book, the 'End of Lawyers?' focuses on the challenge for law firms to deliver legal
services more cost effectively, and in alternative ways to the traditional one to one consultancy model.
Shireen Smith, Azrights Solicitors
Azrights Solicitors has come up with a new approach that does just that.
It is a low cost high benefit system for delivering business guidance on how small businesses can control their internet marketing efforts and effectively outsource to external consultants. It comes with a contract template written in plain English, and a multi media course to explain the basics of SEO, and SEO contracts so they can be informed buyers.
" legal advisers will be much less prominent in society …the market is increasingly unlikely to tolerate expensive lawyers …clients require actionable practical advice that extends well beyond legal analysis and word-smithing "
– Richard Susskind
Gap in the Market
SEO Contract in Context fills a gap in the market, where the current choices are either to consult specialist lawyers at hourly rates in excess of £250 per hour, buy a contract template, or do nothing. Most small businesses opt to do nothing, and do not take any independent advice at all when commissioning websites, or engaging internet marketing consultants, despite the fact that these transactions are complex and significant to the future success of their business.
The product is also available for licensing by lawyers and other business advisers wanting to offer an advisory service to their clients. By accessing the system they can gain more insight into SEO and the commercial issues surrounding these contracts. It is important that high street lawyers become more able to advise on internet transactions given the critical role these occupy for all new businesses.
First in a series
This is the first in a series of internet products in the pipeline from Azrights, and has been chosen as the first because internet marketing is often an afterthought for many small businesses commissioning websites, when it should be at the forefront. Shireen Smith, founder of Azrights gives workshops about online branding at the British Library's Business and IP Centre, and saw a need for this product to help small businesses to commission appropriate websites in keeping with their long term marketing needs.
Product Details
The product features several hours of PowerPoint training videos on SEO, and SEO contracts using technology that provides an index in the side bar, making it easy to navigate back and forth through the information. The videos, produced in conjunction with Ferreter.net give in depth explanations and commercial guidance on SEO, with pointers to a variety of possible ways of approaching the job of optimising websites, to fit better with a business' available time and resources. The material also clarifies the work involved for the business itself when it engages an SEO company to implement an SEO solution. This commercial information is essential if the business is to properly understand the contractual implications of SEO transactions they engage in.
A letter style, short, plain English contract template accompanies the videos so as to be easily understood by small business owners. The key to a successful outcome for small businesses will be to use a document that is not unnecessarily legalistic. The template is being approved by lawyers in other common law jurisdictions so as to provide a solution that is suitable for many other English speaking countries.